Have you heard?
Bouygues Energies & Services and Equans have come together to create something new. In the course of 2024, both companies will be united under one umbrella brand: Equans Switzerland. The best part? Multiplying two top brands creates one thing above all: more benefits for you.
Stronger together
Going forward, we will broaden our service portfolio even further and support you as a full-service provider throughout the entire lifecycle of buildings, districts and infrastructures.
Thanks to the experience and global expertise of our almost 90,000 highly qualified employees worldwide, we are able to offer our customers integral, flexible and intelligent solutions in every area of building technology, facility management, energy supply technology, energy/transport/telecom, process automation, smart buildings/cities energy optimisation as well as digitalisation.
At the core of this is our ambition to make our customers' lives more comfortable, while simultaneously making a significant contribution to emission control and promoting renewable energies. 
Next steps
Until everything is merged under one umbrella brand, you will continue to interact with both brands – for now you can choose between both websites.
Do you have any questions or suggestions regarding the ongoing rebranding? Ivan Widmer and his team will be happy to help you.
What happens when two successful brands merge?
The merger of Bouygues Energies & Services and Equans also brings together the strengths of two major Swiss companies. In the end, the result will be one thing above all: more for you.
Continuing our story
There is an eventful history to our company. Our roots lie in Switzerland with the founding of Atel and Kummler+Matter at the beginning of last century. At about the same time Francis Bouygues founded the Bouygues Group in 1952. The paths of the two companies met in 2018 and the merger resulted in Bouygues Energies & Services Switzerland.
The fact that we are a family business has shaped us. We are aware of our responsibility towards our employees, society and the environment. The next milestone in our company's success story has now been completed: october 2022 – Takeover of Equans by Bouygues. We are excited to continue our journey together under the Equans Switzerland brand.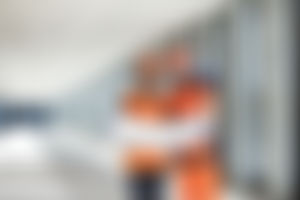 Even more expertise under one roof
In all areas of building technology, building management, energy supply and transport technology, we have the experience and competence to offer our customers integral and innovative solutions. Discover our wide range of services.
Building technology

Energy optimisation

Energy Transport Telecom

Digitalisation

Facility Management

Process automation

Energy supply technology

Smart buildings
Even closer to our customers
Locally anchored, nationally active, globally networked – we are there for you throughout Switzerland.
Bouygues Energies & Services has a strong presence throughout Switzerland with its 100+ locations. This means we are always nearby and familiar with the local conditions. And through the merger with Equans, we will soon be able to offer you even more comprehensive services. Use the practical search function on our website right now and find the nearest branch to you.
100
Bouygues Energies & Services locations
Even more career opportunities
Our promise: Imagining the future of buildings – together. All Bouygues Energies & Services employees work actively to shape the building technology and infrastructures of today and tomorrow and drive forward change.
5213
Bouygues Energies & Services employees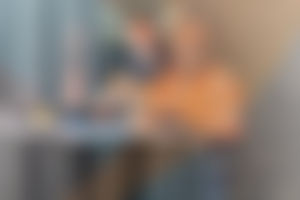 Become a part of our strong team
Want to do your part in shaping the future? Let us show you what opportunities and benefits await you. At Equans Switzerland, there is always room for your ideas – only together can we go further. In line with our culture and corporate strategy "Together further".
Even more brands under one roof
Bouygues Energies & Services is multifaceted, combining a wide range of competencies under one roof. These competencies are reflected in our business units.
A more personalised service
With respect, team spirit and the necessary responsibility, we are happy to provide our customers with advice and support after the merger of Bouygues Energies & Services and Equans. I look forward to the journey together with you as partners and the entire Equans Switzerland team.